200 Hour Viniyoga Teacher Training
September 14 @ 6:00 pm

-

8:30 pm

MDT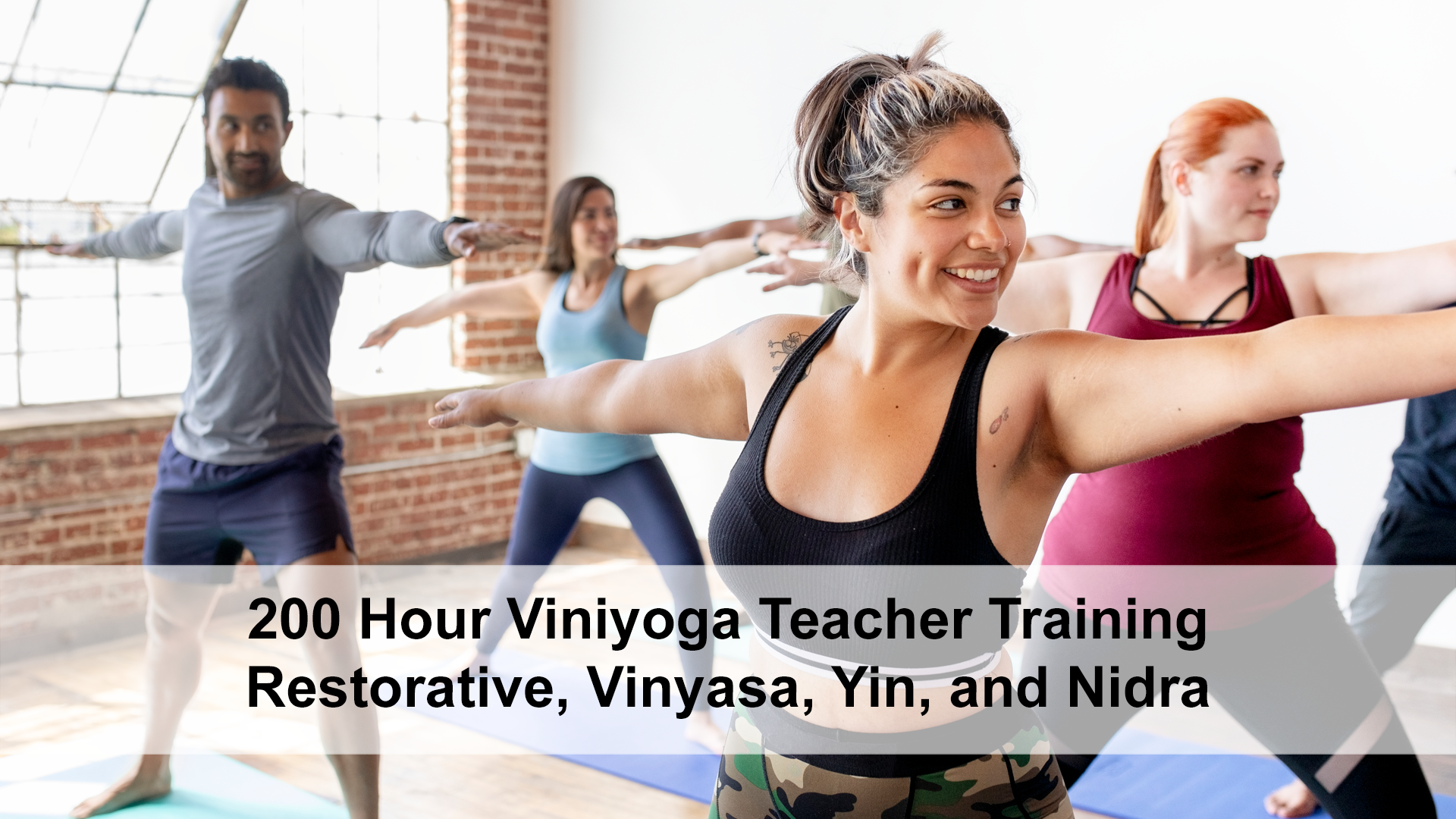 200 Hour Viniyoga Trauma-Informed Body-Neutral Teacher Training.
Discover the eight limbs of yoga with a foundation of Ayurveda and science through a trauma-informed, body-neutral and body-functionality lens.
At the Life of Wellness Institute, the first step in designing a Yogic Lifestyle is so more than learning to teach Yoga. It begins with the goal of Yoga, which is union. Meaning the peaceful union of seeing yourself as you truly are free from the colorings of the mind. While creating the capacity to hold space for yourself to be with everything and anything in your life with peace of mind, ease, and freedom. From this foundation, we develop expertise in the practices, tools, resources, and support Yoga provides, and learn to share this gift with others.
Why Viniyoga
Viniyoga is an ancient Sanskrit term that means appropriate application. It also implies differentiation and adaptation. It is a holistic healing discipline that addresses the entire person (body, breath, mind, behaviors, emotions, & spirit) in an interconnected way.
Its teaching emphasizes a comprehensive and authentic transmission of yoga designed for everyone's unique body and mind. It is a therapeutic approach to yoga that adapts the various means and methods of practice to each individual's unique condition, needs, and interests. Giving each practitioner the tools to individualize and actualize the process of self-discovery and personal transformation.
The practices of yoga provide the means to support each practitioner to embrace their life, health, and wellness fully and compassionately. This requires understanding a person's present condition, personal potential, appropriate goals, and the means available. Just as every person is different, these aspects will vary with each individual.
Cohort Model
Our live cohort model holds space for the lifelong friendships and community support that Yoga Teacher training unique creates. Connecting you with our network of certified teachers for a lifetime of sharing best practices, facing industry challenges, and preventing the isolation often experienced in solopreneurship. All with the supportive guidance of our founder and Yoga Therapist, Melanie Taylor.
This course is registered with the Yoga Alliance.
Dates & Times
September 14th, 2023: 6-8:30 PM MST
September 16-17, 30, October 1, 14-15, November 4-5, 18-19, Dec 2-3, January 13-14, 27-28, February 10-11, 24-25, March 9-10, and 23-24
Time: 8:00 AM to 3:00 PM MST

Time: 8:00 AM to 3:00 PM MST
Scholarships and payment plans are available. Choose the options you require on the application form.