200 Hour Vini Yoga Teacher Training
September 8 @ 6:00 pm

-

8:30 pm

MDT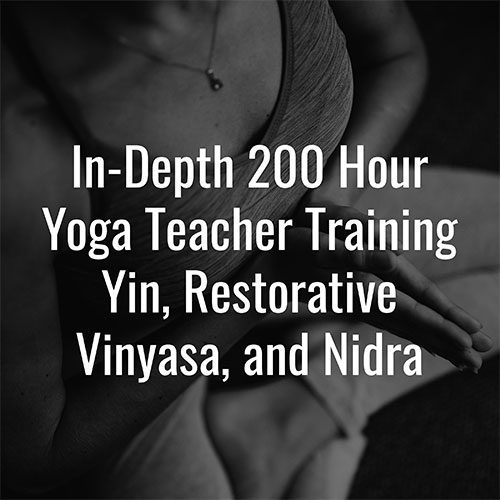 BEGIN YOUR PRACTICE OF EMBRACING EMBODIED LIVING, AND LEARN TO TEACH ASANA, PRANAYAMA, MEDITATION
RESTORATIVE, VINYASA, YIN, AND YOGA NIDRA
At the Life of Wellness Institute, the first step in the journey is so more than Yoga Teacher Training. It truly begins with you seeing yourself clearly. For you to have, and consistently apply the tools, resources, and support of an embodied practice. To be with everything and anything in your life with peace of mind and freedom. And to be empowered and ready to share this gift with others.
We work to increase self-knowledge with loving-kindness and deepen your connection to inner wisdom. Embracing Embodied Living through the study of asana, pranayama, meditation, and philosophical study.
Our programs are designed to support you through the discovery of self with an emphasis on personal experience and interoceptive learning through a trauma-informed lens. As a place to confidently and lovingly share this gift with others.
Our training is led live with the supportive guidance of our lead teacher Melanie Taylor. Including class time with our peers, practicum, and personal 1:1 time.
The foundations of Vini Yoga:
Linkage of Breath and Movement: Vini yoga links movement with the breath, which makes each movement more powerful, mindful, and structurally integrated than non-breath-centered movement. Some poses are done on inhale; others, on exhale. We even use the breath to do subtle, yet powerful, micro-movements when we stay in a pose.
Use of Movement and Stay: Vini yoga students move in and out of poses before staying in them. Movement systematically prepares the body to hold a pose by warming the muscle groups that will be taxed in that pose. The movement also helps reprogram habitual movement patterns, so students move more functionally, even in non-yoga activities. We can also flow between poses with the best of them!
Adaptation: Vini yoga adapts poses to the practitioner, rather than assuming there is one "right" way to do a pose. The goal is to achieve the function of a pose, instead of its form. This means that two students can do the same pose but look significantly different from each other. Ideally, they are feeling the same effects of the pose in their body.
Sequencing: Vini yoga teachers carefully design classes so that each pose prepares for or erases strain from the poses before and after it. Proper sequencing both makes the practices safer (both in the short term and for years of consistent practice) and allows the practitioner to move more deeply into each posture with greater ease.
This program runs on Tuesdays from Sep 15th to Jun 29th, from 7 am to 5:45 pm MST in our Airdrie Studio. We will offer classes by live zoom based on Covid restrictions.
DATES & TIMES
Live classroom dates:
Thursday, September 8th 2022, 6-8:30 PM MST
September 10-11, 24-25, October 15-16, 29-30, November 12-13, 26-27, January 7-8, 21-22, February 4-5, 18-19, March 4-5, 18-19 Time: 8:00 AM to 3:00 PM MST