Teacher Training Recommended Reading
The following is a carefully curated list of books to support and deepen your learning. Students are not required to purchase additional books for training. We understand how important continuous learning is for growth and, more importantly, our ability to hold space for our students and clients. 
We have noted books that we feel are must-haves for your wish list. Further, each of them is noted which course level we recommend the book for. 
If you wish to preview any of these books, we have them available by appoitnment in our Airdrie studio book library. 
For ease of ordering, you can click the book order to be directed to Amazon.
Teaching of ViniYoga and Yoga as Therapy

Mainstream America is finally catching on to what Eastern countries have known for thousands of years–that yoga is not only a great, low-impact way to increase flexibility and reduce stress, it is also useful in healing any number of afflictions, from common aches and pains to chronic diseases and emotional setbacks. In this easy-to-follow guide for practitioners at all levels, America's leading teacher of Viniyoga emphasizes the physical as well as the spiritual components of healing through yoga. Beginning with a general introduction, he then includes case studies and specific yoga sequences designed to address individual ailments. Best of all, each step of each posture in a sequence is clearly illustrated with its own photograph. The exercises in this book are truly transformative and certain to help those searching for alternatives to mainstream medicine and those looking for a way of becoming more involved in their own physical well-being.

Go beyond the physical exercise of yoga with the founder of the American Viniyoga Institute
While there is no denying yoga's popularity as a form of physical exercise, the other life-enhancing aspects of this tradition remain obscure to many Westerners. In Yoga for Transformation, Gary Kraftsow introduces techniques that treat not only the physical body but also the emotions, mind, heart, and soul of the practitioner-the places where real transformation can take place. There are breathing techniques to control energy levels, exercises to train and sharpen the intellect, and meditative practices to help increase self-awareness. With more than 350 black and white photographs throughout, this unique and accessible book is dedicated to strengthening the whole self-body, mind, and spirit.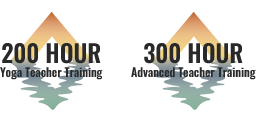 The first yoga text to outline a step-by-step sequence for developing a complete practice according to viniyoga–yoga adapted to the needs of the individual.
• A contemporary classic by a world-renowned teacher.
• This new edition adds thirty-two poems by Krishnamacharya that capture the essence of his teachings.
Sri Tirumalai Krishnamacharya, who lived to be over 100 years old, was one of the greatest yogis of the modern era. Elements of Krishnamacharya's teaching have become well known around the world through the work of B. K. S. Iyengar, Pattabhi Jois, and Indra Devi, who all studied with Krishnamacharya. Krishnamacharya's son T. K. V. Desikachar lived and studied with his father all his life and now teaches the full spectrum of Krishnamacharya's yoga. Desikachar has based his method on Krishnamacharya's fundamental concept of viniyoga, which maintains that practices must be continually adapted to the individual's changing needs to achieve maximum therapeutic value.
In The Heart of Yoga Desikachar offers a distillation of his father's system as well as his own practical approach, which he describes as "a program for the spine at every level–physical, mental, and spiritual." This is the first yoga text to outline a step-by-step sequence for developing a complete practice according to the age-old principles of yoga. Desikachar discusses all the elements of yoga–poses and counterposes, conscious breathing, meditation, and philosophy–and shows how the yoga student may develop a practice tailored to his or her current state of health, age, occupation, and lifestyle.

Vayu's Gate is the first and only book about the Ten Vayus. Yoga practitioners of all levels of experience will find in this volume inspiration and new insights for asana and pranayama practice. The Vayus system is an ancient Yogic practice that has been lost in time. Only a few obscure descriptions in Sanskrit texts were left of this profound method. Years of research have led international yoga teacher, Orit Sen-Gupta, to unravel the mysteries of this powerful vayu practice. New realms of consciousness and knowledge of the body open up, as the ten vital vayus, connecting body and mind, are discovered. In Vayu's Gate, the subtle and far-reaching techniques of the vayus are brought to life again. A detailed and illustrated description of vayu practice in pranayama and asana is provided, enabling yoga practitioners of all levels to experience the inner presence of the vayus and to adopt the vayus into their own practice, investing it with a new dimension.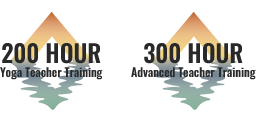 Trail Guide to the Body, 5th Edition, A hands-on guide to locating muscles, bones, and more
Before you can assess or treat a muscle, you first must be able to locate it. This acclaimed book delivers beautifully illustrated information for learning palpation and the musculoskeletal system. It makes mastering the essential manual therapy skills interesting, memorable and easy. With 504 pages and 1,400 illustrations covering more than 162 muscles, 206 bones, 33 ligaments, and 110 bony landmarks, this text provides an invaluable map of the body.
This new edition includes an extensive 56-page appendix that describes the common trigger point locations and pain patterns of 100 muscles.
Trail Guide to the Body is a highly recommended textbook for the state licensing tests administered by both the National Certification Board for Therapeutic Massage and Bodywork (NCBTMB) and the Federation of State Massage Therapy Boards (FSMTB) and is one of only five books on their official examination reference lists. In addition, the Board of Certification program for athletic trainers in the U.S. uses our high-quality Trail Guide to the Body illustrations in their various products, including exams.
Whether you are a massage therapist, physical therapist, sports trainer, or student in any bodywork modality, Trail Guide to the Body is for you!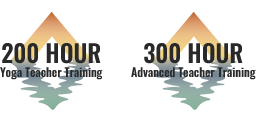 The best-selling anatomy guide for yoga is now updated, expanded, and better than ever!
With more asanas, vinyasas, full-color anatomical illustrations, and in-depth information, the second edition of YogaAnatomy provide you with a deeper understanding of the structures and principles underlying each movement and of yoga itself.
From breathing to inversions to standing poses, see how specific muscles respond to the movements of the joints; how alterations of a pose can enhance or reduce effectiveness; and how the spine, breathing, and body position are all fundamentally linked.
Whether you are just beginning your journey or have been practicing yoga for years, Yoga Anatomy will be an invaluable resource—one that allows you to see each movement in an entirely new light.
With Yoga Anatomy, Second Edition, authors Leslie Kaminoff and Amy Matthews, both internationally recognized experts and teachers in anatomy, breathing, and bodywork, have created the ultimate reference for yoga practitioners, instructors, and enthusiasts alike.
This book offers a scientific approach to understanding the practice of hatha yoga. Through four-color, three-dimensional illustrations of major muscles, tendons, and ligaments, Ray Long describes the practice and benefits of hatha yoga. Specific anatomical and physiological descriptions highlight the agonist, antagonist, and synergist muscles that come into play with each pose. Volume II of the series illustrates the correct muscle use during key poses of hatha yoga. From beginners to experts, this book will become a constant companion.
This book offers a scientific approach to understanding the practice of hatha yoga. Through four-color, three-dimensional illustrations of major muscles, tendons, and ligaments, Ray Long describes the practice and benefits of hatha yoga. Specific anatomical and physiological descriptions highlight the agonist, antagonist, and synergist muscles that come into play with each pose. Volume I of the series describes the key muscles of hatha yoga and how they are utilized. From beginners to experts, this book will become a constant companion.
Anatomy of Hatha Yoga now revised and in full four-color reproduction, this book remains the most authoritative source correlation the study of hatha yoga with anatomy and physiology. Yoga practitioners, teachers, personal trainers, medical therapists of all kinds, or anyone who is at times curious or troubled about how the body responds to stretching and exercise will find in this book a cornucopia of readable and reliable information.
This is the first book on marma therapy published in the West. It clearly describes the 107 main marma points in location, properties and usage. It explains in detail how to treat them with many methods including massage, aromas, herbs and yoga practices. Ayurveda and Marma Therapy is an essential reference guide for all students of Yoga, Ayurveda, massage or natural healing.
Embodiment based resources for Mental Health Recovery
Tools for the clinician to help clients turn their bodies into resources for healing from eating disorders.
Embodiment refers to the lived attunement of the inner and outer experience of self. Cognitions are aligned with the sensing and feeling body. Further, in an attuned experience of self, positive embodiment is maintained by internally focused tools, such as self-care practices that support physiological health, emotional well-being, and effective cognitive functioning.
For those who suffer from eating disorders, this is not the case; in fact, the opposite is true. Disordered thinking, an unattuned sense of self, and negative cognitions abound. Turning this thinking around is key to client resilience and treatment successes.
Catherine Cook-Cottone provides tools for clinicians working with clients to restore their healthy selves and use their bodies as a positive resource for healing and long-term health. The book goes beyond traditional treatments to talk about mindful self-care, mindful eating, yoga, and other practices designed to support self-regulation.
Trauma is a fact of life. Veterans and their families deal with the painful aftermath of combat; one in five Americans has been molested; one in four grew up with alcoholics; one in three couples have engaged in physical violence. Dr. Bessel van der Kolk, one of the world's foremost experts on trauma, has spent over three decades working with survivors. In The Body Keeps the Score, he uses recent scientific advances to show how trauma literally reshapes both body and brain, compromising sufferers' capacities for pleasure, engagement, self-control, and trust. He explores innovative treatments—from neurofeedback and meditation to sports, drama, and yoga—that offer new paths to recovery by activating the brain's natural neuroplasticity. Based on Dr. van der Kolk's own research and that of other leading specialists, The Body Keeps the Score exposes the tremendous power of our relationships both to hurt and to heal—and offers new hope for reclaiming lives.
A groundbreaking approach to transforming traumatic legacies passed down in families over generations, by an acclaimed expert in the field
Depression. Anxiety. Chronic Pain. Phobias. Obsessive thoughts. The evidence is compelling: the roots of these difficulties may not reside in our immediate life experience or in chemical imbalances in our brains—but in the lives of our parents, grandparents, and even great-grandparents. The latest scientific research, now making headlines, supports what many have long intuited—that traumatic experiences can be passed down through generations. It Didn't Start with You builds on the work of leading experts in post-traumatic stress, including Mount Sinai School of Medicine neuroscientist Rachel Yehuda and psychiatrist Bessel van der Kolk, author of The Body Keeps the Score. Even if the person who suffered the original trauma has died, or the story has been forgotten or silenced, memory and feelings can live on. These emotional legacies are often hidden, encoded in everything from gene expression to everyday language, and they play a far greater role in our emotional and physical health than has ever before been understood.
As a pioneer in the field of inherited family trauma, Mark Wolynn has worked with individuals and groups on a therapeutic level for over twenty years. It Didn't Start with You offers a pragmatic and prescriptive guide to his method, the Core Language Approach. Diagnostic self-inventories provide a way to uncover the fears and anxieties conveyed through everyday words, behaviors, and physical symptoms. Techniques for developing a genogram or extended family tree create a map of experiences going back through the generations. And visualization, active imagination, and direct dialogue create pathways to reconnection, integration, and reclaiming life and health. It Didn't Start With You is a transformative approach to resolving longstanding difficulties that in many cases, traditional therapy, drugs, or other interventions have not had the capacity to touch.
The much-sought-after, greatly beloved exploration of the work of Krishnamacharya, teacher of many of twentieth-century yoga's greatest and most influential exponents, Health, Healing, and Beyond is filled with deep wisdom―an indispensable guide to the philosophy, principles, and limitless possibilities of yoga. First published in 1998, it is now available again to yogis, students, and teacher trainees everywhere.
The first two limbs of the eight-fold path of yoga sutras—the basic text for classical yoga—are examined in this spiritual guide to the practice of yoga. Foundational to all yogic thought, they are considered to be the guidelines to the yoga way of living that free individuals to take ownership of their lives, direct them toward the fulfillment they seek, and gain the skills to choose attitude, thought, and action. The first five guidelines are referred to as the yamas—a Sanskrit word that translates to "restraints"—and encompasses nonviolence, truthfulness, not stealing, nonexcess, and non-possessiveness. The last five are referred to as the niyamas, or observances—purity, contentment, self-discipline, self-study, and surrender. A self-study section at the end of each chapter may also be used by instructors for group discussion.
"This important guidebook shows in detail and with great humor and insight the way to practice the Buddha's universal teachings here in the West. Jack Kornfield is a wonderful storyteller and a great teacher."—Thich Nhat Hanh
"Jack is helping to pave the path for American Buddhism, bringing essential basics into our crazy modern lives. And the language he uses is as simple and as lovely as our breath."—Natalie Goldberg
Perhaps the most important book yet written on meditation, the process of inner transformation, and the integration of spiritual practice into our American way of life, A Path with Heart brings alive one by one the challenges of spiritual living in the modern world. Written by a teacher, psychologist, and meditation master of international renown, this warm, inspiring, and expert book touches on a wide range of essential issues including many rarely addressed in spiritual books. From compassion, addiction, and psychological and emotional healing, to dealing with problems involving relationships and sexuality, to the creation of a Zen-like simplicity and balance in all facets of life, it speaks to the concerns of many modern spiritual seekers, both those beginning on the path and those with years of experience.
A Path with Heart is filled with practical techniques, guided meditations, stories, koans, and other gems of wisdom that can help ease your journey through the world. The author's own profound—and sometimes humorous—experiences and gentle assistance will skillfully guide you through the obstacles and trials of spiritual and contemporary life to bring a clarity of perception and a sense of the sacred into your everyday experience. Reading this book will touch your heart and remind you of the promises inherent in meditation and in a life of the spirit: the blossoming of inner peace, wholeness, and understanding, and the achievement of happiness that is not dependent on external conditions.
Sure to be a classic, A Path with Heart shows us how we can bring our spirituality to flower every day of our lives. It is a wise and gentle guidebook for an odyssey into the soul that enables us to achieve a deeper, more satisfying life in the world.
A guide to changing negative emotions and promoting happiness using traditional Tantric and Ayurvedic practices
• Details the 9 Rasas that represent our basic emotions
• Offers emotional fasting exercises and daily routines for emotional well-being
• Shows how Rasa Sadhana can be integrated with other yoga practices
• Based on the teachings of Harish Johari
Rasas are the essence of our emotions that exist in both the body and the mind. The Tantric tradition recognizes 9 Rasas that represent our basic emotions: love, humor, wonder, courage, calmness, anger, sadness, fear, and disgust. Those who practice Rasa Sadhana learn to overcome negative emotions in order to pursue better health, enhance spiritual growth, and endure happiness.
Our emotions are continuously affected by the interplay of our senses, the elements, food, and the life force in our body. In The Yoga of the Nine Emotions, Peter Marchand offers many practical physiological and philosophical tools from Tantric and Ayurvedic traditions that can help readers change their emotional patterns. He explains the nature and purpose of each Rasa and how we can strengthen or weaken one Rasa through another. He also offers Ayurvedic cooking guidelines and daily routines for balancing sensory input and strengthening emotional health, including fasting from negative emotions as well as how to energize positive ones. As we master our emotions through the practice of Rasa Sadhana, we gain true control of our lives and our relationships with others.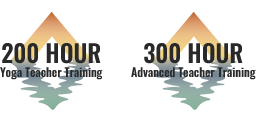 According to ancient Yogic tradition, your soul has four distinct desires:
The desire for purpose, the drive to become who you are meant to be.
The desire for the means (money, security, health) to prosper in this world.
The desire for pleasures like intimacy, beauty, and love.
The desire for spiritual fulfillment and lasting freedom
Learning to honor these four desires is the key to happiness and to complete and balanced life.
But how can you discern what will truly satisfy your desires? How can you increase your capacity to achieve them? What if your desires seem to conflict with one another? Is it really possible to live a spiritual life while also wanting material pleasures and success?
For more than three decades, master teacher Rod Stryker has taught yoga in the context of its deepest philosophy. His course, called The Yoga of fulfillment, has helped thousands recognize their soul's call to greatness and to achieve their dreams. Now, in this wise and richly practical book, he has distilled those broad teachings into a road map for becoming the person you were meant to be. It is filled with revealing true stories, provocative exercises, and practices for unlocking your inner guidance. And even if you've never done a yoga pose, you can follow this step-by-step process to discover your soul's unique purpose – the one you came into this world to fulfill. To recognize the goal(s) you need to focus on at any given time and enliven your capacity to reach them. To overcome self-defeating ideas and behavior recruit your deepest energies and strengthen your resolve to meet any challenge. To learn to live with joy at every stage of your growth. The Four Desires is nothing less than a complete path toward living your best life possible – a life that is rich in meaning and in means, a life that attracts and emanates happiness.
A handbook for unlocking the soul's purpose and manifesting a fulfilling life
• Reinterprets the traditional Dharma system of ancient India as a map for revealing one's true purpose
• Provides tests for determining one's Dharma type
• Explains the benefits, challenges, and social, interpersonal, and health dynamics associated with each of the 5 Dharma types
Have you ever wondered why, despite great obstacles, some people achieve success, while others, though given everything, seem to squander it away? Or why do some people, despite having very little, radiate joy, while others appear miserable though surrounded by opulence? The answer is Dharma: knowing your soul's purpose and living it is the key to creating a fulfilling life.
Built on a deep body of Vedic knowledge, the ancient system of social structure and spiritual duty is known as Dharma has modern applications for people seeking their life's purpose. Author Simon Chokoisky explains the five Dharma archetypes–Warrior, Educator, Merchant, Laborer, and Outsider–and how your life's purpose goes hand-in-hand with your Dharma type. Providing tests to determine your type, he outlines the benefits, challenges, emotional and learning styles, and social, interpersonal, and health dynamics associated with each type.
Chokoisky reveals how the Dharma types function as an operating system for your identity, helping you map your life and play to your innate strengths, whether in choosing a prosperous career or field of study or in facing health challenges and meeting fitness goals. By accepting and understanding the nature of your type, you begin to align with your true purpose and, regardless of fate, find joy and meaning in life.
A guide to the transformative power of Buddhist psychology—for meditators and mental health professionals, Buddhists, and non-Buddhists alike.
You have within you unlimited capacities for extraordinary love, for joy, for communion with life, and for unshakable freedom—and here is how to awaken them. In The Wise Heart, celebrated author and psychologist Jack Kornfield offers the most accessible, comprehensive, and illuminating guide to Buddhist psychology ever published in the West. Here is a vision of radiant human dignity, a journey to the highest expression of human possibility—and a practical path for realizing it in our own lives.
Meditation and Mindfulness
You've experienced it before: it's early morning, and you're just waking. The night before you were confused-but now you know what to do. According to renowned teacher Richard Miller, you've just taken your first step in the world of Yoga Nidra. For centuries, yoga masters have evolved a systematic method for harnessing our natural wisdom that many of us only chance upon in deep rest. Now with Yoga Nidra, Miller shares a practical seven-step program that draws on these ancient teachings to help us all learn how to experience spiritual awakening and profound well-being through deep relaxation.
Meditation is like a love affair with your innermost self. At times it can be ecstatic and entrancing, other times simple and still―and sometimes you might not even feel its profound effects until later.
Now with Meditation for the Love of It, Sally Kempton shares practical secrets to help us turn meditation into an unconditional embrace of the fullness of our experience―on and off the meditation cushion. With the gentle wisdom and compassion of one who understands the nuances of the practice, she opens us to the joy of exploring the deep and mysterious inner landscape of the heart, mind, and body.
Drawing on her 40 years as a teacher and a fellow meditator, Sally teaches us how we can connect to our inner longings and creative Shakti energy to allow the transformative gifts and blessings of meditation to unfold. With playfulness and devotion―two key attitudes in sustaining a daily practice―she shares indispensable guidance for this voyage of self-discovery, including:
How to tune in to your own "meditation channel," a bandwidth of tranquillity, energy, and joy
• Why you don't need a quiet mind to meditate
• How the force known as Kundalini can fuel your practice
• Connecting to your ever-present Inner Beloved to let go of conditioned ideas about yourself and make space for the True Self to come forth
• Ripening your practice beyond technique into the "sweet mysterious expanse of spontaneous meditation"
• More than 20 practices for bringing the peace and insight of meditation into your daily life
"Remember: what you seek in meditation is your own Beloved, your own inner intelligence, your own Awareness, and your own Truth," teaches Sally. Meditation for the Love of It points us back to our own intimate heart of hearts, our own deepest experience, and the bliss of existence itself.
Have you ever thought about trying meditation, but didn't know how to get started? On Meditation for Beginners, renowned teacher Jack Kornfield uses clear language and step-by-step guidance to show us how to start―and stick with―a daily meditation practice. From the basics of how to get started to dealing with distractions, this complete course introduces us to the Insight tradition of meditation that has helped practitioners throughout the ages cultivate profound inner calm and a lasting capacity for happiness.
Available in three formats, Meditation for Beginners offers us a variety of entry points into this life-changing practice. In the DVD edition, we join Jack in a live 99-minute session that brings you the experience of a meditation retreat in your living room. With the integrated book and CD, Jack shares teachings based on the original video program plus six guided practices on audio. The two-CD audio program distills the information from the DVD and integrated book-and-CD course, providing four guided meditations for those ready to dive right into practice. Topics covered in each program include:
How to use breathing, posture, and attention to enter the meditative state
• Simple and effective strategies for dealing with "busy brain," and other common challenges in meditation
• How meditation can help you deepen compassion, find healing through forgiveness, and dissolve your fear of death
• Four cornerstone meditations for your practice―from resting at the moment to experiencing lovingkindness, and more
With his gentle delivery and ability to translate ancient practices for modern audiences, Jack Kornfield has become one of the most accessible and sought-after teachers for helping first-time meditators get their start. Now you can begin to develop the foundational skills to start your practice immediately―and discover the life-changing power of meditation for yourself―with Meditation for Beginners.
Diving into Mindfulness
MINDFULNESS reveals a set of simple yet powerful practices that can be incorporated into daily life to help break the cycle of anxiety, stress, unhappiness, and exhaustion. It promotes the kind of happiness and peace that gets into your bones. It seeps into everything you do and helps you meet the worst that life throws at you with new courage.
The book is based on Mindfulness-Based Cognitive Therapy (MBCT). MBCT revolves around a straightforward form of mindfulness meditation which takes just a few minutes a day for the full benefits to be revealed. MBCT has been clinically proven to be at least as effective as drugs for depression and is widely recommended by US physicians and the UK's National Institute for Health and Clinical Excellence – in other words, it works. More importantly, it also works for people who are not depressed but who are struggling to keep up with the constant demands of the modern world.
MBCT was developed by the book's author, Oxford professor Mark Williams, and his colleagues at the Universities of Cambridge and Toronto. By investing just 10 to 20 minutes each day, you can learn the simple mindfulness meditations at the heart of MBCT and fully reap their benefits. The book includes links to audio meditations to help guide you through the process. You'll be surprised by how quickly these techniques will have you enjoying life again.
The Yoga Teachers' Toolbox contains 90 beautifully illustrated, laminated cards in a vinyl binder. These cards are designed to support your Yoga teaching and practice by showing how important elements of yoga physiology, psychology, and philosophy relate to the practice of the postures for healing and transformation. Among the tools you'll find inside: – Key poses organized into color-coded groups with complete instructions – Clear illustrations of the poses, with modifications and variations – A warm-up section laying the foundation for the postures – Clear descriptions and illustrations of Yoga physiology for each pose, including Koshas, Chakras, Prana Vayus, and Ayurveda – The main benefits and contraindications for each pose – Affirmations to integrate the essential qualities of the poses.
Yoga Meditations presents a wide variety of mind-body practices for personal use or teaching others. It is an invaluable resource for people interested in techniques for stress management, self-awareness, spiritual development, health, and well-being. It's perfect for teachers, students, and helping professionals. Practices include guided relaxation exercises, breathing practices, guided imagery, affirmations, meditations, and yoga wisdom for contemplation. Enjoy Wholesome Energizers, a 50-minute guided imagery CD included in each book.
In 2009, Simon Sinek started a movement to help people become more inspired at work, and in turn, inspire their colleagues and customers. Since then, millions have been touched by the power of his ideas, including more than 28 million who've watched his TED Talk based on START WITH WHY — the third most popular TED video of all time.
Sinek starts with a fundamental question: Why are some people and organizations more innovative, more influential, and more profitable than others? Why do some command greater loyalty from customers and employees alike? Even among the successful, why are so few able to repeat their success over and over?
People like Martin Luther King Jr., Steve Jobs, and the Wright Brothers had little in common, but they all started with WHY. They realized that people won't truly buy into a product, service, movement, or idea until they understand the WHY behind it.
START WITH WHY shows that the leaders who've had the greatest influence in the world all think, act, and communicate the same way — and it's the opposite of what everyone else does. Sinek calls this powerful idea The Golden Circle, and it provides a framework upon which organizations can be built, movements can be led, and people can be inspired. And it all starts with WHY.