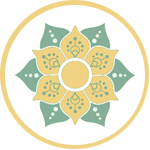 Create sympathetic and parasympathetic regulation, love, compassion, forgiveness, tolerance, and clarity, while improving immune function, structural integrity, and sleep.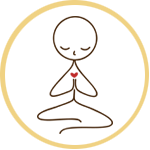 The practices of yoga provide the means to support ourselves to embrace our life, health, and wellness fully and compassionately.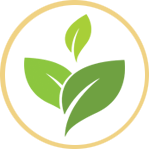 Our therapeutic approach gives each practitioner the tools to individualize and actualize the process of self-discovery and personal transformation.
The Life of Wellness Institute is a school dedicated to sharing Yoga, meditation, and holistic health through the traditions of Viniyoga, Ayurveda, current science, and neuroscience while embracing the Eight Limbs of Yoga.
Our goal is to help you embody life with the peace of mind and confidence to share this gift with your students. We provide a safe, supportive, and caring community with unwavering compassion, and a place where people experience sustainable transformation, resolve and support their suffering, and learn how to help others do the same thing with confidence.
We are genuinely humbled by the number of students who have reported that their life has changed due to studying with us! Where you choose to take your Yoga Teacher Training is one of the most important decisions you will make for your future with Yoga. We thank you for considering us.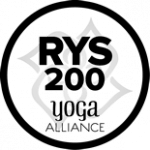 In-Depth 200-Hour Trauma-Informed Body-Positive Yoga Teacher Training
Embrace embodied living with the Eight Limbs of Yoga.
At the Life of Wellness Institute, the first step in the journey is so more than learning to teach Viniyoga. It begins with seeing yourself as you truly are, developing expertise in the practices, tools, resources, and support Yoga offers while compassionately embracing your true self and life with peace of mind, ease, and freedom.
Our programs are designed with a foundation of our Be K.I.N.D. Embodied Wisdom Methodology to develop self-knowledge with loving-kindness, with interoceptive learning through a trauma-informed and body-positive lens, ultimately deepening your connection to inner wisdom, preparing and empowering you to confidently and lovingly share this gift with others.
Our training is led live virtually or in person with the supportive guidance and 1:1 Mentorship of our founder, Yoga Therapist Melanie Taylor.
Advanced 300-Hour Training with Ayurvedic Somatic Coaching
Develop mastery and deepen your connection with your students.
We are experiencing a worldwide tsunami of mental health, and we need caring professionals with a foundation of empathy, integrity, authenticity, and experience.
This is why we offer our 300-Hour Advanced Yoga Teacher Training, which focuses on compassionately supporting people using the tools, means, and wisdom of Viniyoga, Yoga Sutras, Eight Limbs of Yoga, Ayurveda, Somatic Science, and the skills of a coach.
This program begins where the 200 Hour program ends, and provides an in-depth and advanced study of Yoga to develop a more deeply embodied practice and teaching skills. You will develop the skills and scope to offer 1:1 Ayurvedic Somatic Coaching Sessions, individualizing the practice for your students while honoring their needs, desires, and goals.
Key
Differentiators
of ViniYoga