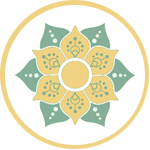 Create sympathetic and parasympathetic regulation, love, compassion, forgiveness, tolerance, and clarity, while improving immune function, structural integrity, and sleep.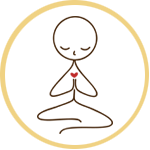 The practices of yoga provide the means to support ourselves to embrace our life, health, and wellness fully and compassionately.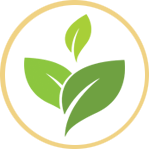 Our therapeutic approach gives each practitioner the tools to individualize and actualize the process of self-discovery and personal transformation.
Welcome to the Life of Wellness Institute – your gateway to the world of Yoga, meditation, and holistic health. Our institute stands as a dedicated school that imparts the ancient wisdom of Viniyoga, Ayurveda, the Sutras, Vedas, Upanishads, Bhagavad Gita, and the latest insights from science and neuroscience. All of this is rooted in the profound philosophy of the Eight Limbs of Yoga.
We aim to enable you to embrace life with tranquility and confidence and share this invaluable knowledge with your students. We foster a nurturing and secure community bound by compassion, where individuals undergo enduring transformation. Here, you'll find solutions to your challenges, acquire tools to alleviate suffering and gain the competence to guide others on a similar path. 
We are genuinely humbled by the countless students whose lives have been profoundly enriched through their journey with us. Selecting where to embark on your Yoga Teacher Training is a decision of utmost significance, shaping your Yoga future. Your contemplation of us is greatly appreciated.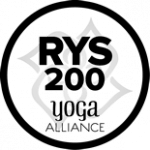 Discover the Transformative 200-Hour Trauma-Informed Body-Neutral Yoga Teacher Training
Embark on a profound journey of self-discovery and empowerment with our In-Depth 200-Hour Trauma-Informed Body-Neutral Viniyoga Yoga Teacher Training at the Life of Wellness Institute. This transformative experience will not only equip you with the skills to teach Viniyoga but also lead you toward embracing your authentic self and living a life of mindfulness, ease, and freedom.
At our institute, we believe in the power of our Be K.I.N.D. Embodied Wisdom Methodology, which fosters self-awareness through loving-kindness. By incorporating trauma-informed and body-neutral approaches, we provide a supportive environment for interoceptive learning, enabling you to deepen your connection with your inner wisdom.
Our comprehensive program, led by the experienced Yoga Therapist Melanie Taylor, offers live virtual or in-person sessions, as well as personalized 1:1 Mentorship, ensuring you receive the guidance and support needed to confidently share this transformative gift with others. Embrace embodied living with the profound teachings of the Eight Limbs of Yoga, and join us on this life-changing journey of self-discovery and personal growth.
Empowering 300-Hour Training: Ayurvedic Somatic Coaching for Yoga Teachers
In response to the global mental health challenges, we seek compassionate professionals equipped with empathy, integrity, authenticity, and expertise. That's why we present our 300-Hour Advanced Yoga Teacher Training, a transformative journey aimed at skillfully supporting individuals through Viniyoga, Yoga Sutras, Eight Limbs of Yoga, Ayurveda, Somatic Science, and coaching techniques.
Building on the foundation of our 200-Hour program, this advanced training delves into the depths of yoga, cultivating a profound connection with your practice and teaching abilities. Through this immersive experience, you will gain proficiency in conducting 1:1 Ayurvedic Somatic Coaching Sessions, tailoring practices to the unique needs, desires, and goals of your students.
Empower yourself with the knowledge and skills to make a positive impact as a caring and adept professional. Enroll in our comprehensive program and be a part of the change we need in the world.
There is an underlying context in Viniyoga of appropriately applying the tools of yoga to our individual Dharma (how each of us fulfills our responsibilities to ourselves, each other, the earth, the universe, and the divine; our purpose), Swadharma (practicing our dharma, a personal mission or purpose), with the understanding of Swabhav (our innate traits, nature, and capacities as well as their present condition, potential, goals, and means.)
Our ultimate goal is to empower you to recognize your authentic self across all layers of being (koshas). This involves understanding functional anatomy, physiology, emotional states, self-perception, and beliefs about oneself and the world. The aim is to equip you with a clear life direction, enabling choices that enhance equilibrium, harmony, and serenity. You will learn to tailor the practice to your unique requirements and that of your students, utilizing a wide array of yoga tools to foster sympathetic and parasympathetic regulation, love, compassion, forgiveness, tolerance, and clarity. This approach concurrently boosts immune function, enhances structural integrity, promotes better sleep, and fosters a profound sense of self-awareness and life purpose.
Embark on this transformative journey with our comprehensive 200-hour Yoga Teacher Training, where we begin by embracing ourselves as our initial students. Through our live cohort setup, we gain insights from observing fellow participants' progress, learning to understand ourselves and our students in the present moment, and effectively applying the practice to achieve these objectives.
In the advanced 300-hour Yoga Teacher Training, we take this wisdom to greater heights. We cultivate coaching skills to deepen self-awareness, unearth heartfelt desires, access inner wisdom, collaboratively design treatment plans, and provide consistent support to our students. By delving into the profound teachings of the Yoga Sutras, we enhance our comprehension of the practice's mechanisms and our ability to employ these techniques as needed aptly. Furthermore, we delve deeply into the intricacies of myofascial anatomy, pain management, and breath dynamics, fostering release from both physical and emotional distress and nurturing vitality and overall well-being.
Key
Differentiators
of ViniYoga
Upcoming
Continuing Education Courses