We are genuinely humbled by the number of students who have reported that their life has changed due to studying with us! Where you choose to take your Yoga Teacher Training is one of the most important decisions you will make for your future with Yoga. We thank you for considering us.
"I would recommend this training to others with confidence! In fact, I have people already reaching out to me for information because of how highly I have spoken about this experience. This training was detailed, trauma-informed, and person-centered. It also taught skills that have led me to feel confident in my abilities to be a teacher in the world. I appreciated this training because Melanie really takes the time to understand her student's needs, including their personal and professional goals. Melanie holds space for her students and encourages them to find answers within themselves- knowing they have always been there. Her warm energy and nonjudgmental approach allow others to feel safe to share their needs This care program benefited me because it gave me the tools to care for myself, which in turn helps me care for others. I feel ready to teach yoga and provide a safe environment for all." – Alex Pattinson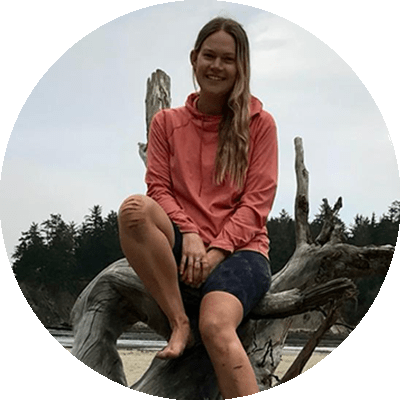 "I would recommend this course to EVERYONE!! Even if they don't want to teach yoga or know anything about yoga. The knowledge and support you will gain from Mel will change your life!!
I am filled with more confidence, and my flame has been reignited! I believe I can change my life and my career and help support others in their own healing." – Cori Williams.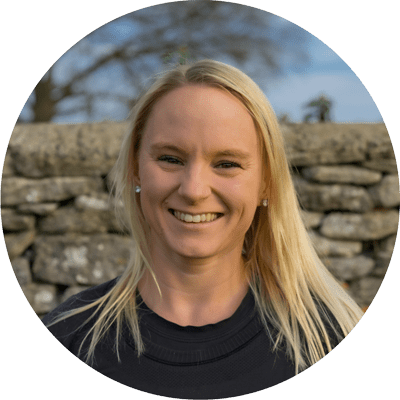 "Melanie is an outstanding facilitator. She's dynamic and engaging as an educator, she brings an incredible amount of warmth and empathy to her work, and she has a remarkable capacity to create a space where people feel safe, valued, and connected with one another. She brings a real depth to facilitation because she knows the inside of mental health struggles, and she's walked the path of healing herself. We're lucky to have her at Eat Breathe Thrive!" – said Chelsea Roff, Founder & Director of Eat Breathe Thrive.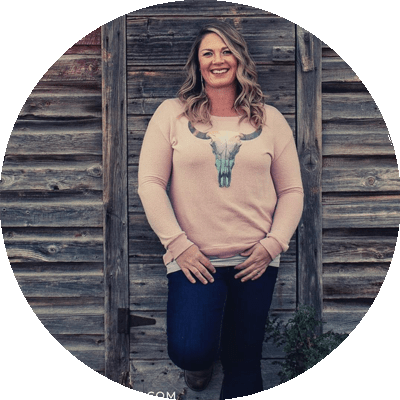 "Melanie is a role model to me in mothership and cares for her clients in a way that always has them feeling listened to and well understood. I have had the honor of learning yoga teacher training from Melanie, and we both share a passion for bringing tools to our clients for stress reduction, empowerment, humanity, and trauma-informed practices. Melanie is a key support person for those of us in this community and has volunteered endless hours of time to better the community and support the people who are part of it." – said Meagan Saum. Emotional Wellness & Resilience Coach.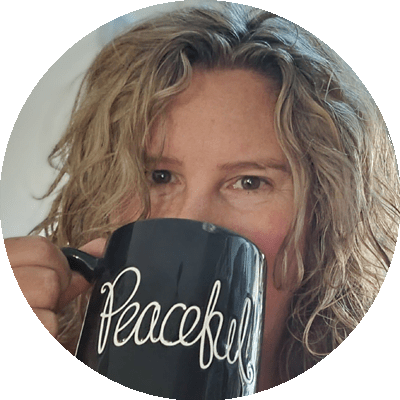 "Melanie, I need to impress upon you that what you are doing is profoundly important. You are giving women a new lease on life. The value is priceless. Nothing but love and respect for you. Sometimes you light candles; sometimes, you light a firecracker. This time you lit a lighthouse that will endure and guide others as well." – Lindsey Coyle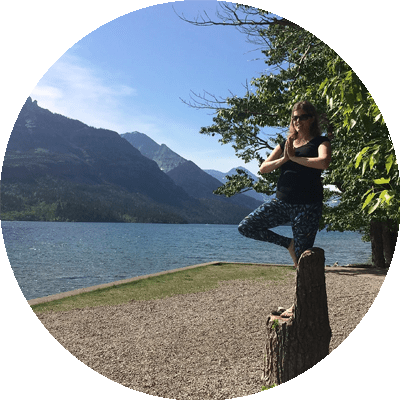 "I started as a student of Melanie's in Jan 2018 during my 200 hr yoga teacher training and loved her so much that we became co-facilitators of an embodiment and mindfulness-focused program this past year! Melanie is able to connect with people through her vulnerability and compassion; she meets her students where they are at and is a beacon of light towards a newfound experience of empowerment and self-love. Thank you for continuing to challenge and support me in all I am up to in the world, Mel!" – said Sherri Stokes. Founder and Yoga Teacher at Oasis Within.
Melanie delivers. I was afforded a safe place to practice self-love and to see my reflection through my styles of being while learning teacher training. I was led on a journey that helped me understand what it means to practice Vini Yoga and its lifestyle. You get it not only because you achieve a developed foundational Vini yoga program, you get it because Melanie ensures your understanding practically, and theoretically. The special parts of Melanie's program are demonstrated through her expertise of working with people where they are at. It takes a very knowledgeable and curious teacher to understand the multitude of complexities people have and Melanie is this master in breaking it down as she has herself walked and shared her experiences from trauma stories to love stories. Melanie delivers from her heart and her experiences are shared through skillful and thought-provoking ways to ensure you absorb the intention of her material in the moments. Melanie is an expert and proactive teacher in that she sees you before you see yourself in many ways. I was challenged every moment with Melanie because I met my teacher, the reflection was quite disturbing some days and blissfully awakening others, and as I continue to evolve I often seek out Melanie and her experience to draw my attention inwards and to resolve my traumatic experiences with a person who will meet me there and hold the space of me to transform whatever part of my constitution I'm working to resolve. Melanie is a leader in my experience and opinion, in more than the professional contributions she makes daily to developing a comprehensive and ever-evolving program to support yogis on their interpersonal journey, in that she believes by ensuring you have the foundations and some pretty profound transformational experiences you will then have to share with the persons you serve. Melanie is truly making a difference in the lives of the people she serves as I know she has in mine. Thank you Melanie.
I would highly recommend this training to anyone who is interested in teaching yoga to others or deepening their own relationship to yoga. This training goes beyond preparing students to teach asana and truly fosters an understanding of yoga as a holistic practice of care for the self and others. In this training, you will be physically, mentally, and spiritually welcomed, challenged, stretched, opened-up, broken down, built-up, and you will be a better yogi and yoga teacher for it.
Melanie has a wonderful way of keeping on track and taking and breaking down the information we need to know, so we understand what is being taught, theoretically and she offers updated medical or social welfare information, and at any time, its Yoga asana or Pranayama, or...Melanie is on point! I appreciate Melanie's gifts of compassion and understanding those around her. I look forward to continuing my Yoga education with Melanie Taylor of Life of Wellness Institute. Thank You, Melanie! Namaste.
Melanie at Life of Wellness has been a mentor of mine for just over 2 years now. She has mentored me through my 200hr yoga teacher training as well as my Thai massage therapy training. Melanie holds a vast wealth of knowledge in many different aspects and is very supportive in helping her students succeed. She is such a kind, compassionate and caring soul. I am honoured to have had her as a mentor, teacher, and friend over these past few years!
Melanie was a key part of my Yoga Teacher Training experience. She taught with kindness, empathy, and skill. I hope to embody those qualities as a yoga teacher myself. I would highly recommend taking any classes from Mel.
Melanie is such a wonderful teacher and what's more, is she uses her whole heart in her teachings which make her classes authentic and real!
Melanie is a true gift in our community! Great person all around, and you will definitely leave feeling happy and complete! Highly recommend.
I saw Melanie for coaching in the fall of 2017, I loved how she was a curious bystander asking me the questions I needed to ponder. On any given appointment she read my needs and provided the grounding exercise, meditation, brainstorming, stretching, and or Thai massage and I would walk out of my appointments absolutely fresh and ready to take on my world. She instilled a sense of self-compassion and reinforced consistently everything I need, which is already in me. Great experience, highly recommend.
Melanie Taylor invited Safe4Life into her home studio to offer our self-defence message to her network. It was an amazing experience to be with her for those few hours. She is gracious, gifted, warm, and authentic - definitely the real deal! She does amazing work and I truly am excited as we plan for more events together. Thank you, Melanie, you are a gem!
Did a yoga session with Melanie, I was extremely tight and was limping due to ongoing gluteus max. pains... At the end of the session, I was still in pain but more relaxed. She asked me how I felt, I told her; right then and there she said to stay for 5 minutes, she proceeded in giving me a 5-minute Thai massage (never experienced this before), and when she was done I felt relief (which has NEVER happened after hour-long regular massages). I had to rave about this because my outlook on massages changed drastically.
I'd like to thank Melanie at Life of Wellness for making a very thoughtful and generous donation to Airdrie's 4th Annual Unmask Mental Health fundraiser. I also had a session with Melanie and it was very helpful and relaxing which is hard for me to do, relax that is. Thanks Melanie!
I have been a client of Life of Wellness since September 2017 and I am a huge fan of how Melanie uses curiosity to draw out of me the answers to my questions. Her gentle, compassionate nature and keen awareness for what is needed in each session is a beautiful thing to experience. I always left my appointments with clarity, self-compassion, and a drive for action, my effectiveness in life saw huge growth.
Melanie Taylor is truly gifted at her craft! This massage is amazing and beyond relaxing. I highly recommend her. xo
Had a mini Thai Massage at the Farmers' market today. Amazing, Melanie helped me get rid of a headache I've had for 3 days. Thank you.
You will not be disappointed by booking time for yourself. Melanie Taylor is so good at what she does and her compassion for healing others is so strong.
The staff enjoyed the workshop and overall I believe they are acknowledging their stress and handling it better. Our industry like many has stress and then combines it with busy lives and it can be a lot to handle.
I just wanted to send a personal note of gratitude for the past four weeks. You cultivated such a safe, transparent environment for us to learn and be vulnerable. Although we have never met, I always left the class feeling like I have known you forever! Your voice will now be another opportunity for me to resource with the intention of seeking comfort and peace. Your soul is full of light, and I am so grateful to have learned from you. I hope to see you at a campfire talk in the future. Again, thank you & Namaste!
Thank you so much for your amazing teachings. I understand now and know how to properly breathe moving forward. Forever grateful.
"Her trauma-informed training, therapeutic insights, and overall nurturing approach lead you through an experience of self-exploration and self-confidence that is unparalleled."
Build the world you dream of in your heart and in your mind. Leave things a little better from the challenges you find.
Stretch yourself in directions you wouldn't always go. And you will find new purpose and ways that you can grow.
These are the seeds I've planted and sometimes seen come true. Not only in my own life but in my children (and students) too. 
Just as one dream is ending another one can begin. Fueled by love and memories and strength you have within.
A poem by Robert Langley