A Transformational and In-Depth Approach to the Study of Yoga
BEGIN YOUR PRACTICE OF EMBRACING EMBODIED LIVING, AND LEARN TO TEACH ASANA, PRANAYAMA, MEDITATION

RESTORATIVE, VINYASA, YIN, AND YOGA NIDRA
At the Life of Wellness Institute, the first step in the journey is so more than Yoga Teacher Training. It truly begins with you seeing yourself clearly. For you to have, and consistently apply the tools, resources, and support. To be with everything and anything in your life with peace of mind and freedom. And to be empowered and ready to share this gift with others.
We work to increase self-knowledge with loving-kindness and deepen your connection to inner wisdom. Embracing Embodied Living through the study of asana, pranayama, meditation, and philosophical study.
Our programs are designed to support you through the discovery of self with an emphasis on personal experience and interoceptive learning through a trauma-informed lens. As a place to confidently and lovingly share this gift with others.
Our training is led live with the supportive guidance of our lead teacher Melanie Taylor. Including class time with our peers, practicum, and 1:1 mentoring.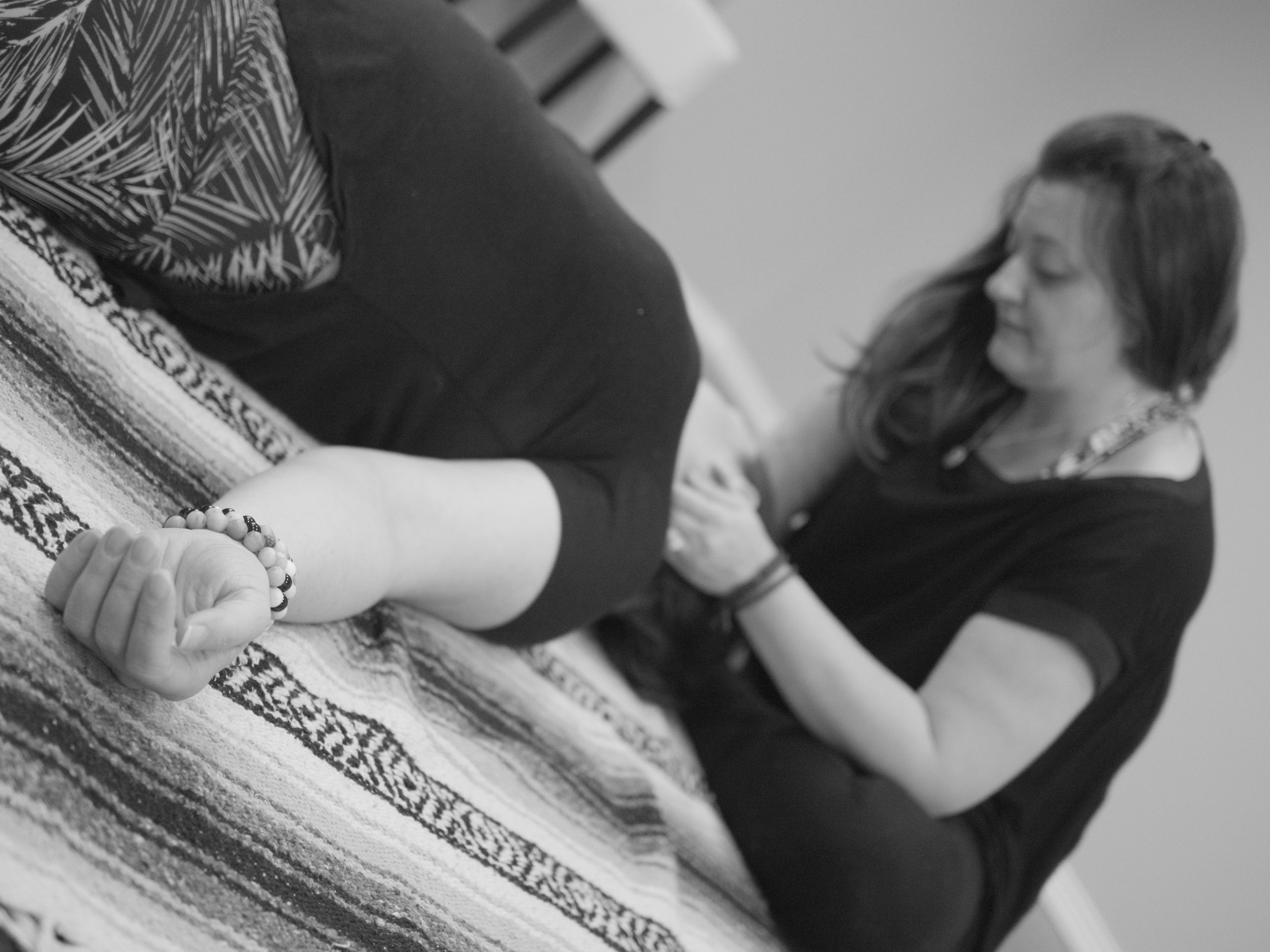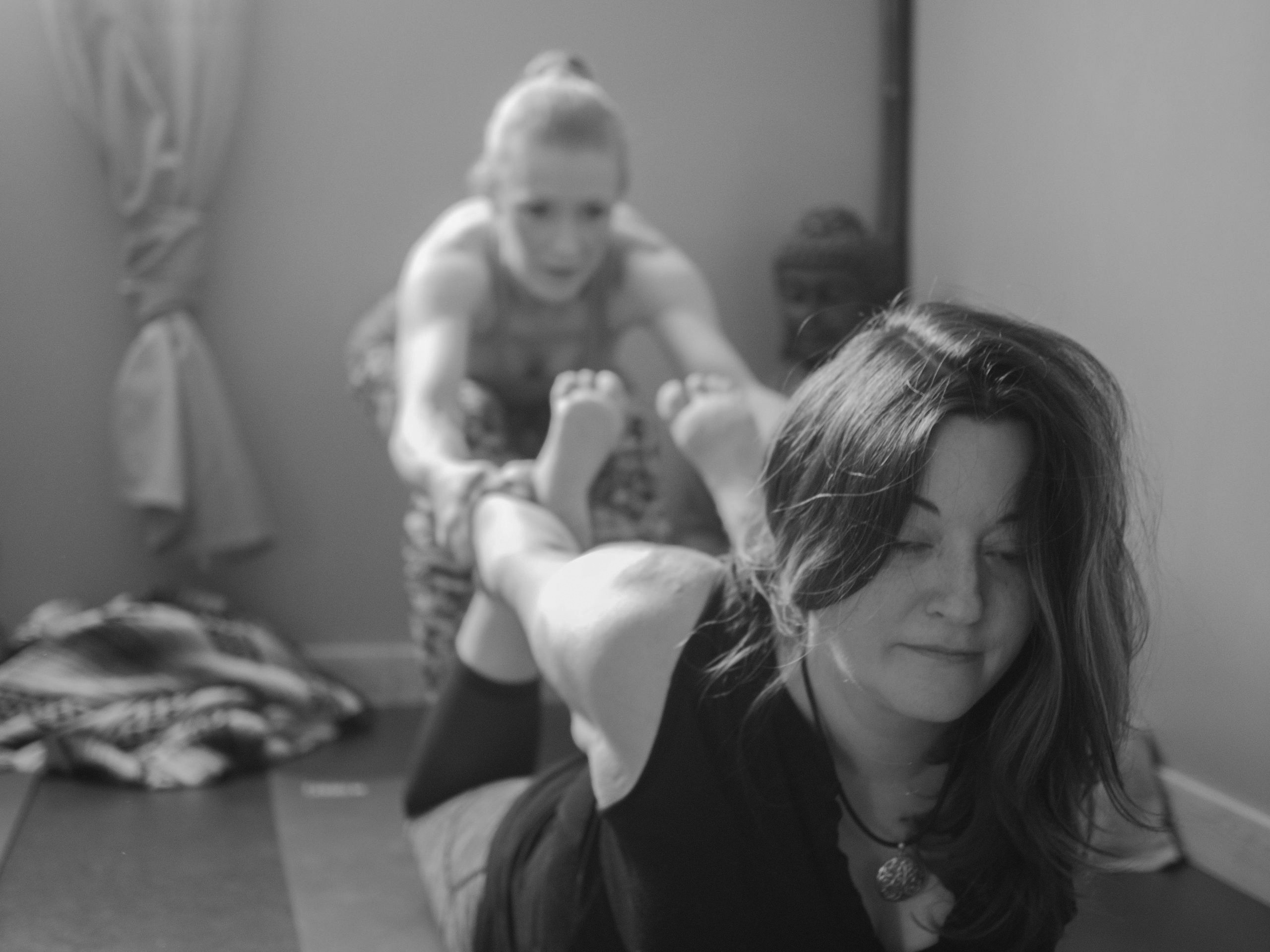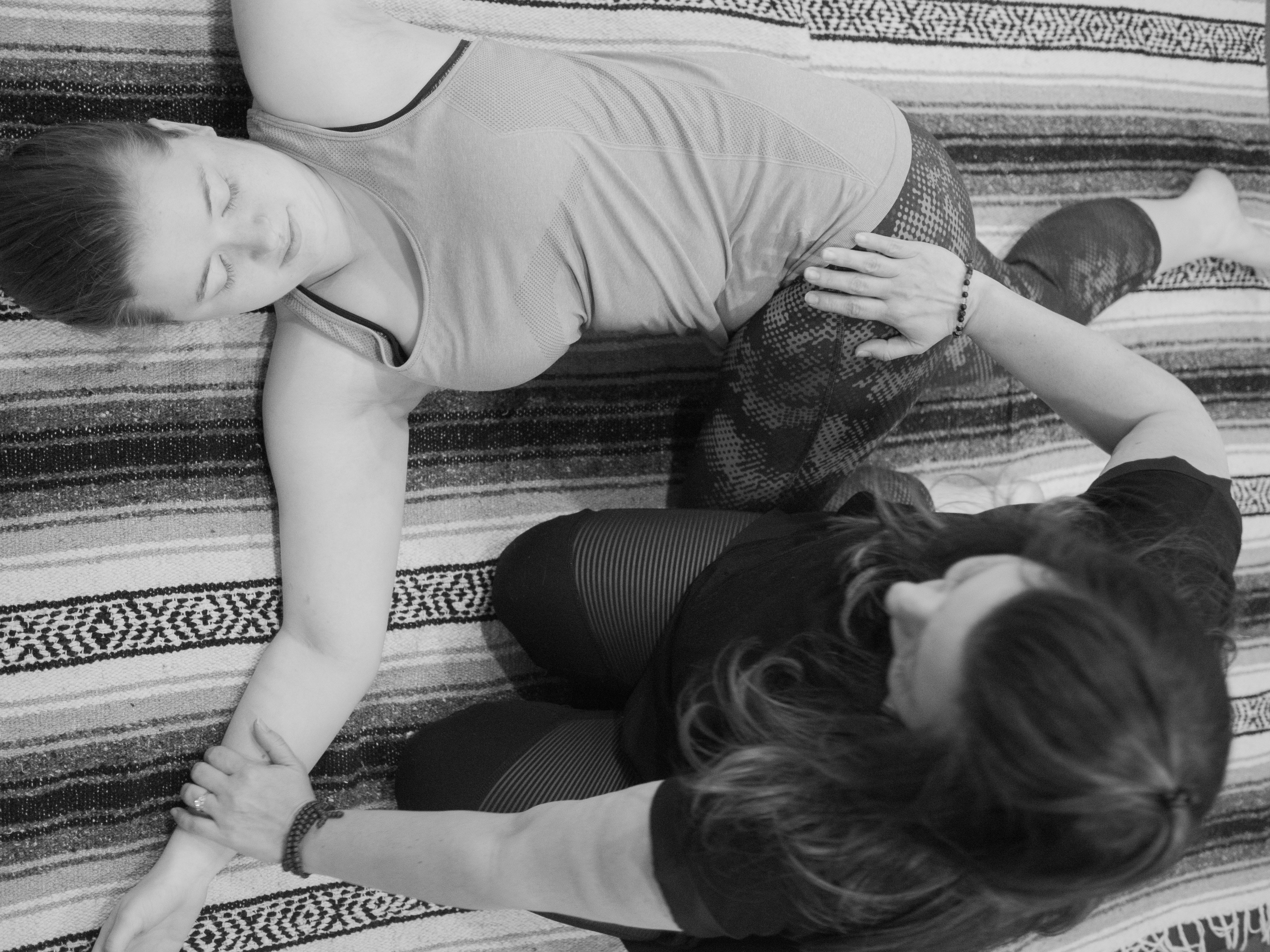 After more than 20 years in Hatha Yoga training, teaching and practice our founder had an experience with ViniYoga, and everything changed! What struck her was the focus on the movement with adaptation that honored the yogi as they are in moment. And, having this combined with the breath lead movement that had been a part of her practice for decades, she knew she had stumbled onto a foundation for her own practice that would eventually lead us to the beginning of the Life of Wellness Institute.
Four Key Differentiators of ViniYoga
Linkage of Breath and Movement: Viniyoga links movement with the breath, which makes each movement more powerful, mindful, and structurally integrated than non-breath-centered movement. Some poses are done on inhale; others, on exhale. We even use the breath to do subtle, yet powerful, micro-movements when we stay in a pose.
Use of Movement and Stay: Viniyoga students move in and out of poses before staying in them. Movement systematically prepares the body to hold a pose by warming the muscle groups that will be taxed in that pose. Movement also helps reprogram habitual movement patterns, so students move more functionally, even in non-yoga activities. We can also flow between poses with the best of them!
Adaptation: Viniyoga adapts poses to the practitioner, rather than assuming there is one "right" way to do a pose. The goal is to achieve the function

 of a pose, instead of its 

form

. This means that two students can do the same pose but look significantly different from each other. Ideally, they are feeling the same effects of the pose in their body.

Sequencing: Viniyoga teachers carefully design classes so that each pose prepares for or erases strain from the poses before and after it. Proper sequencing both makes the practices safer (both in the short term and for years of consistent practice) and allows the practitioner to move more deeply into each posture with greater ease. 
TEACHING PRINCIPLES INTEGRATED THROUGHOUT THE PROGRAM
Principles of Observation, Instruction, Demonstration

Foundations of Trauma-Informed Teaching, How and When to include Safe Touch

Art, Science, and Krama of Sequencing

Class Planning and Teaching Classes
Teaching gentle, moderate and vigorous movement
Principles and Ethics of Teaching
Philosophy and Ethics of Teaching
Teaching as a Profession
Module 1
Philosophy of Patanjali's Yoga Sutras and the Eight Limbs pt 1
Koshas, Ayurvedic Elements, Dosha, 

Kleshas,

 Ojas, and Yamas 
Foundations of ViniYoga and Trauma-Informed Teaching

Central Nervous System 

Interoception and Pranayama of Easeful Breath

Somatic and relational movement of the body and foundations of adaptation pt 1

Myofascia meridians and connected tissue pt 1

Functional Anatomy and Physiology: the foot to the pelvis

Krama of Restorative and Vinyasa Yoga, and foundations of meditation
Principles of standing, seated, supine, 

stabilizing, 

symmetrical, asymmetrical, forward folds, gentle hip opening, and twisting Asana
Ethics of Yoga, Inclusivity and boundary setting
Cultivating Sadhana in personal practice
Dharma: connecting with the power and expression of true self
Module 2
Philosophy of Patanjali's Yoga Sutras and the Eight Limbs pt 2

Koshas, Ayurvedic Elements, Tejas, Prana

, and Niyamas

Practice of Pranayama and the Energetic Body
Breath in Asana Practice

Somatic and relational movement of the body and foundations of adaptation pt 2

Somatic engagement of the body

Bandhas and Integrating Layers of Core
Chakras and Neuroendocrine System

Myofascia meridians and connected tissue pt 2 

Functional Anatomy and Physiology: the pelvis to the head

Core and Spinal Integrity

Krama of Yin and Nidra Yoga, and deepening meditation

Principles of backbends, arm balancing, inversion, h

ip opening, and twisting

 Asana
The business of Yoga and the fulfilled teacher
The beauty of this lineage and methodology is the adaptability to every student, in every moment. As a yoga teacher this is essential to honoring and supporting the yogi! Viniyoga meets each yogi EXACTLY where they are and adapts the practice to meet the unique condition and specific goals of the yogi. In this way everything about the practice is customized to the student. There is no single practice, no single style, no single intention, and no right way to be in a pose. From this foundation Viniyoga can be as gentle and as strong as any other practice while also honoring the individual as they are. 
Viniyoga (prefixes vi and ni plus yoga) is an ancient Sanskrit term that implies differentiation, adaptation, and appropriate application. For our founder it has become an honoring true self, leaning in to resistance with curious discovery and loving kindness.
Viniyoga is a comprehensive and authentic transmission of the teachings of yoga including āsana, prāṇāyāma, bandha, sound, chanting, meditation, personal ritual and study of texts. 
Our application process has 4 stages:
A message from our founder
Our 200 hour Yoga Alliance Certified Yoga Teacher training is an embodiment based transformative training designed to address the complexity of living a life of wellness in the 21st century, and prepares you to discover the 4 key ingredients of living with peace of mind, easefulness, thriving and fulfillment for you AND your students. 
Develop interoceptive curiosity and awareness of your own mind, body, and spirit: Because experiencing being in the thick of it prepares you to be a guiding light for others
Discover the why's within your mind, body and spirit: Because acceptance and understanding creates a solid foundation for sustainable transformation
Embrace embodied living: Because you are whole and complete as you are, and tapping into your inner strength and resilience gives permission for your students to find and honor self
A foundation of support and mentorship

:

 Because together we deepen our learning, invest in our well-being and self-expression, and expand our impact
When we take the journey to discover our true selves, find our inner strength and resilience, and honor our true self that we are able to discover the universal truth. We are whole and complete as we are now. It is through this understanding that we are able to authentically connect with and hold space for ourselves, our loved ones, and our students. 
In my own yogic journey, I have found a practice that brings peace of mind and balance to my body, mind, and spirit. Where I am connected to my true self, and able to express my Dharma (purpose) with clarity and fulfillment.
Through Tapas (discipline), I cultivated consistency in compassionate self love and loving kindness. In practicing Svadhyaya (study of self), I developed inner wisdom and the ability to restore to my true self. And most importantly, the contentment of Santosha, which reminds me that the journey to mastery is the journey of a lifetime.
This is my advice to you as a Yogi is lean into a practice that supports you fully and practice it in a way that honors you.
It is on our own mat that we develop ourselves to share this gift. When we are able to put ourselves aside and be the guide for our students to discover their own practice of honoring their true self.
Namaste, Melanie
Our student's voice matters! Hear what they have to say.
Without each unique individual student, our institute would not be who we are today. And, we could not make the difference we make. Their voice is our guiding voice and a true reflection of who we are. Each testimonial tells us what we get right, and what to get better. 
So who better to share with you than our students and clients!
Melanie, I need to impress upon you what you are doing is profoundly important. You are giving women a new lease on life, the value is priceless. Nothing but love and respect for you. Sometimes you light candles, sometimes you light a firecracker. This time you lit a lighthouse that will endure and guide others as well.

Melanie at Life of Wellness has been a mentor of mine for just over 2 years now. She has mentored me through my 200hr yoga teacher training as well as my Thai massage therapy training. Melanie holds a vast wealth of knowledge in many different aspects and is very supportive in helping her students succeed. She is such a kind, compassionate and caring soul. I am honored to have had her as a mentor, teacher, and friend over these past few years!

Melanie was a key part of my Yoga Teacher Training experience. She taught with kindness, empathy, and skill. I hope to embody those qualities as a yoga teacher myself. I would highly recommend taking any classes from Mel.

Melanie is a role model to me in mothership and cares for her clients in a way that always has them feeling listened to and well understood. I have had the honor of learning yoga teacher training from Melanie and we both share a passion for bringing tools to our clients for stress reduction, the empowerment humanity and trauma-informed practices. Melanie is a key support person for those of us in this community and has volunteered endless hours of time to better the community and support the people who are part of it.

I started as a student of Melanie's in Jan 2018 during my 200 hr yoga teacher training and loved her so much that we became co-facilitators of an embodiment and mindfulness focused program this past year! Melanie is able to connect with people through her vulnerability and compassion; she meets her students where they are at and is a beacon of light towards a newfound experience of empowerment and self-love. Thank you for continuing to challenge and support me in all I am up to in the world, Mel!

Melanie is such a wonderful teacher and what's more, is she uses her whole heart in her teachings which make her classes authentic and real!
We limit our class sizes to create an intimate, inclusive, and highly effective environment while building a uniquely beautiful tribe. So you can sleep well knowing that we are able to spend quality time with you while maximizing your learning potential and creating a support network for the future.
Melanie at Life of Wellness has been a mentor of mine for just over 2 years now. She has mentored me through my 200 hr yoga teacher training as well as my Thai massage therapy training. Melanie holds a vast wealth of knowledge in many different aspects and is very supportive in helping her students succeed. She is such a kind, compassionate and caring soul. I am honored to have had her as a mentor, teacher, and friend over these past few years!
Winter Weekends 2021 – 2022
Module One – Sep 18, 19, Oct 2, 3, 16, 17, Nov 6, 7, 20, 21, 2021
Module Two – Jan 8, 9, 22, 23, Feb 5, 6, 26, 27, Mar 12, 13, 2022
7:00 am to 5:45 pm MST
In this training, you will:
Increase your learning potential in our small class sizes while gaining a powerful tribe of support and camaraderie.
Experience how discovery based learning improves your knowledge retention so that you can sleep well knowing your time and investment is secure.
Become a part of our teacher network, with on going support for your personal practice and teacher journey.
Benefit from our founders 30+ years of experience in yoga, emotional resilience and discovery based teaching so that you can deepen your personal practice while connecting with your inner teacher and share the gift of yoga authentically and fully.
Be honored and supported by our senior teacher who is dedicated to you finding and deepening your individual practice, connecting to your Dharma and sharing it authentically with the world.
We are an accredited Canadian School and issue official tax receipts for your tuition, and our graduates may register with the Yoga Alliance.
What you can count on us for
During our journey together you will:
Be honored as who you are and supported in your own journey with loving kindness, empathy, and curiosity
Be part of a supportive community that values your experience and wisdom as a source of deeper learning
Create a foundation through the ancient teachings of ViniYoga and the skills of discovery based transformative learning to deliver a customized and complete experience to your students and clients
Identify your individual niche with the clarity to know, connect with and find your ideal students and clients
Design your own business plan complete with resources you need to successfully live the life of an entrepreneur
Confidently step into your inner strength with ease knowing that your teacher will champion and guide you to fulfilling your dreams
Boldly and courageously step into your self-expression and claim your value in your life and as a ViniYoga Teacher
Through discovery based transformative learning you will discover the foundations of the yogic way of living, find ease and peace in your mind body and spirit, given the tools and resources to create individual and group session plans at ease, and be ready to boldly step in a career as a ViniYoga teacher. Together we will design the career you want, with the skills to set you up for success, and the support network to life you up and continue your journey.
All while having fun, creating a tribe and developing ease in the mind, body and spirit.