The Life of Wellness Institute is an organization dedicated to Yoga, meditation, and holistic health through the traditions of Viniyoga, Ayurveda, current science, neuroscience, and embracing the Eight Limbs of Yoga. 
Our goal is to help you embody life with the peace of mind and confidence to share this gift with your students. We provide a safe, supportive, and caring community with unwavering compassion, and a place where people experience sustainable transformation, resolve and support their suffering, and learn how to help others do the same thing with confidence.
We are genuinely humbled by the number of students who have reported that their life has changed due to studying with us! Click here to find out more. Where you choose to take your Yoga Teacher Training is one of the most important decisions you will make for your future with Yoga. We thank you for considering us.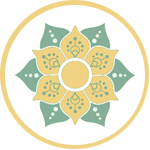 Embodied wisdom is our capacity to appropriately care for, tend to, and nurture ourselves. We support you in creating sympathetic and parasympathetic regulation, love, compassion, forgiveness, tolerance, and clarity while improving immune function, structural integrity, and sleep.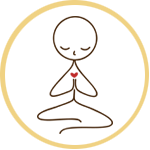 We support you in awakening your inner strength and empowering you to embrace your life, health, and wellness through the practices of yoga. We teach you the tools and the means to embrace your life, health, and wellness fully and compassionately.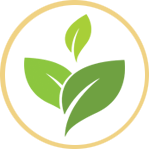 We teach the development of embodied wisdom through yoga with a trauma-informed, body-neutral and body-functionality lens and develop you to confidently share this therapeutic approach to individualize and actualize the process of self-discovery and personal transformation with your students.
At the heart of everything we do at the Life of Wellness Institute is a diverse and welcoming community of humans who have been touched by the experience of being human, which is the guiding light and fuel behind our work and our vision. 
We believe everybody deserves access to the tools and capacity to compassionately embrace our true selves with embodied wisdom as we navigate life's experiences and challenges.
We sincerely believe that Vinyoga can help!
Viniyoga is an ancient Sanskrit term that means appropriate application and implies differentiation and adaptation. Its teaching emphasizes a comprehensive and authentic transmission of yoga designed for everyone's unique body and mind. It is a therapeutic approach to yoga that adapts the various means and methods of practice to each individual's unique condition, needs, and interests – giving each practitioner the tools to individualize and actualize the process of self-discovery and personal transformation.
The Yoga Sutras tell us that genuinely taking care of ourselves, recognizing, and honoring our uniqueness comes from tapas (the disciplines we undertake to care for ourselves at a multi-dimensional level). At the Life of Wellness Institute, we believe we must also include self-compassion.
The practices of yoga provide the means to support each practitioner to embrace their life, health, and wellness fully and compassionately. This requires understanding a person's present condition, personal potential, appropriate goals, and the means available. Just as every person is different, these aspects will vary with each individual.
Ultimately, our practice is designed to help us see who we genuinely are, in all our layers (koshas) of self, understanding our functional anatomy, physiology, emotional states, self-concept, beliefs about ourselves and the world around us, the direction of our future so that we can make choices that increase our sense of balance, harmony, and peacefulness—adapting our practice to our needs using the broad spectrum of yoga tools that are available to help us create sympathetic and parasympathetic regulation, love, compassion, forgiveness, tolerance, and clarity. Simultaneously improving our immune function, having structural integrity, sleeping better, and being clear about who we are and where we are heading in our life.
The Life of Wellness Institute was created and founded on the following values:
Professional ethics and standards are crucial to our vision and values. Therefore, they are an integral part of our school and classes.
In addition to our values, we follow the International Coaching Federations Ethics and Standards and the Yoga Alliance Ethical Commitments.
Our students are perfect as they are. Our role is to support them in reaching their goals and creating their vision in the world.
Partnership exists between students and the teacher. Above all, our role is to support the learning, self-discovery, and healing process.
The teacher is only a guide that creates a space for self-discovery, that the true guru lives within the individual
We honor the choice of our students, teachers, followers, and everyone in the world to choose for themselves.
In offering the teachings of Yoga for all to discover, with the benefits of cohort learning, while supporting each individual's personalized learning and unique journey of personal well-being.
In the spirit of respect, reciprocity and truth, we honour and acknowledge Moh'kinsstis, and the traditional Treaty 7 territory and oral practices of the Blackfoot confederacy: Siksika, Kainai, Piikani, as well as the Îyâxe Nakoda and Tsuut'ina nations. We acknowledge that this territory is home to the Métis Nation of Alberta, Region 3 within the historical Northwest Métis homeland. Finally, we acknowledge all Nations – Indigenous and non – who live, work and play on this land, and who honour and celebrate this territory.
This sacred gathering place provides us with an opportunity to engage in and demonstrate leadership on reconciliation. Thank you for your enthusiasm and commitment to join our community on the lands of Treaty 7 territory.