Welcome to the Life of Wellness Institute – your gateway to the world of Yoga, meditation, and holistic approaches to thriving mental health. Our institute stands as a dedicated school that imparts the ancient wisdom of Viniyoga, Ayurveda, the Sutras, Vedas, Upanishads, Bhagavad Gita, and the latest insights from science and neuroscience, rooted in the Eight Limbs of Yoga.
We aim to enable you to embrace life with tranquility and confidence and share this invaluable knowledge with your students. We foster a nurturing and secure community bound by compassion, where individuals undergo enduring transformation. Here, you'll find solutions to your challenges, acquire tools to alleviate suffering and gain the competence to guide others on a similar path.
We are genuinely humbled by the countless students whose lives have been profoundly enriched through their journey with us. Selecting where to embark on your Yoga Teacher Training is a decision of utmost significance, shaping your Yoga future. Your contemplation of us is greatly appreciated.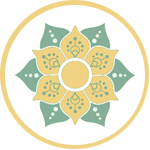 Embodied wisdom is our capacity to appropriately care for, tend to, and nurture ourselves. We support you in creating sympathetic and parasympathetic regulation, love, compassion, forgiveness, tolerance, and clarity while improving immune function, structural integrity, and sleep.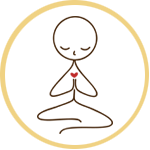 We support you in awakening your inner strength and empowering you to embrace your life, health, and wellness through the practices of yoga. We teach you the tools and the means to embrace your life, health, and wellness fully and compassionately.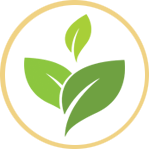 We teach the development of embodied wisdom through yoga with a trauma-informed, body-neutral and body-functionality lens and develop you to confidently share this therapeutic approach to individualize and actualize the process of self-discovery and personal transformation with your students.
Central to the essence of the Life of Wellness Institute is a vibrant and inclusive community woven together by the shared journey of being human. This collective spirit guides our purpose and fuels our vision.
We firmly stand for providing everyone with the tools and knowledge to compassionately embrace their true selves. This wisdom becomes a beacon as we navigate life's twists and turns.
Enter Viniyoga, a timeless Sanskrit term signifying "appropriate application" with a focus on differentiation and adaptation. Our teaching revolves around the authentic transmission of yoga, tailored to the nuances of each individual's body and mind. Viniyoga emerges as a therapeutic approach, molding the practices of yoga to suit an individual's distinct condition, needs, and interests. This empowers practitioners with the means to personalize and realize the journey of self-discovery and transformation.
The Yoga Sutras underscore the importance of nurturing ourselves holistically – tapas, the disciplines that nurture our multidimensional well-being. Yet, the Life of Wellness Institute also emphasizes the vital role of self-compassion.
Within the realm of yoga, we find the tools to holistically embrace our life, health, and well-being with kindness. This journey involves comprehending one's present state, potential, aspirations, and the appropriate means to achieve them. Just as every individual is unique, these elements manifest differently in each person.
Ultimately, our practice serves to unveil our authentic selves across all layers of being. We delve into functional anatomy, physiology, emotions, self-perception, and beliefs about ourselves and the world and chart our future course. We cultivate choices that enhance equilibrium, harmony, and serenity. Adapting our practice to our needs, we harness the vast spectrum of yoga tools – fostering regulation, love, compassion, forgiveness, tolerance, and clarity. This approach concurrently fortifies the immune system, nurtures structural integrity, improves sleep quality, and provides clarity on our identity and life's path.
The foundation of the Life of Wellness Institute is rooted in these core principles:
Upholding Professional Ethics: Our vision and values are inseparable from maintaining high professional standards. These principles are seamlessly woven into both our school and classes.

Aligned with Recognized Ethical Standards: In line with our values, we adhere to the ethical codes and standards set forth by the International Coaching Federation and the Yoga Alliance Ethical Commitments.

Embracing the Individual: Our students are cherished in their current state. Our purpose revolves around aiding them in achieving their objectives and manifesting their unique vision in the world.

Cultivating a Partnership: A symbiotic relationship exists between students and teachers. Our chief role is to facilitate the journey of learning, self-discovery, and healing.

Guiding as a Facilitator: Our role as teachers is that of guides, creating a conducive space for self-discovery. The true guru, we believe, resides within each individual.

Respecting Personal Choice: We deeply respect the autonomy of our students, teachers, followers, and individuals worldwide to make choices that align with their own paths.

Yoga Teachings for All: Our mission is to offer the teachings of Yoga for everyone's exploration. We emphasize the benefits of cohort learning while nurturing each person's personalized learning and distinctive path towards personal well-being.
In the spirit of respect, reciprocity and truth, we honour and acknowledge Moh'kinsstis, and the traditional Treaty 7 territory and oral practices of the Blackfoot confederacy: Siksika, Kainai, Piikani, as well as the Îyâxe Nakoda and Tsuut'ina nations. We acknowledge that this territory is home to the Métis Nation of Alberta, Region 3 within the historical Northwest Métis homeland. Finally, we acknowledge all Nations – Indigenous and non – who live, work and play on this land, and who honour and celebrate this territory.
This sacred gathering place provides us with an opportunity to engage in and demonstrate leadership on reconciliation. Thank you for your enthusiasm and commitment to join our community on the lands of Treaty 7 territory.