Please Enjoy These Free Guided Practices
The mind, heart, and body can improve with regular meditation. Most people aren't raised to sit and say "Om." And meditation has gained millions of converts, helping them ease chronic pain, anxiety, stress, improve heart health and boost mood and immunity.
Here are some other benefits:
Reduce and regulate symptoms of stress, anxiety and depress
Improve concentration
Encourages a healthy lifestyle
Increase self-awareness and interoception, and embodied experience
Encourages a calm and restful state
Cultivating Embodied Wisdom Practice
Please enjoy my favorite practice, for when my thoughts are racing, my anxiety is high, and I haven't checked in for a while. This is my practice before my asana or movement practice, it helps me to feel grounded, and connected with embodied wisdom, so that my physical practice isn't driven by my racing thoughts, but rather to appropriately care for, tend to, and nurture myself.
In our lifestyles today, more than 30% of the population suffers from insomnia. More than half of us lose sleep due to stress, and/or anxiety. We find ourselves chronically deprived of the most valuable restoration for our minds and body; sleep. Yoga Nidra can support recovery and help regulate sleep patterns. Click here to learn more about the benefits of Yoga Nidra.
Liquid Light
This Yoga Nidra practice is led by our senior teacher and founder with an intention of activating the parasympathetic nervous system, inviting a releasing and relaxing of stress and tension. (25 mins)
Inner Sanctuary
This Yoga Nidra practice is led by our senior teacher and founder with an intention to connect with Vishuddha, the throat chakra, as you scan through the body releasing tension and deeply relaxing into the sanctuary within you. (16 mins)
The mountain we climb
This Yoga Nidra practice is led by our senior teacher and founder with an intention of acknowledgment and celebration of the path we have traveled to stand in this moment exactly as we are and exactly as we are not. To recognize the safe space of quiet solitude within us where we feel safe and at ease to explore all our layers with loving-kindness and connect with our ability to be the source of joy and peace with us in all the moments ahead. (50 mins)
Grounding for the holidays
For so many of us, the holidays can be an especially stressful time. Our founder and senior teacher created this Yoga Nidra meditation for you to enjoy with the intention of a balanced and peaceful state within the chakras. (15 mins)
Interoceptive Check in
This meditation is led by our senior teacher and founder with the intention of providing a space to check in with our internal communication and our needs. It is designed to connect both at the moment, and also strengthen our embodied connection with self. (8 mins)
Some of our favorite meditations
Mindful Eating Meditation by Jon Kabat-Zinn 

https://lifeofwellness.ca/wp-content/uploads/2019/07/Eating-Meditation.mp3
Tony Robbins Heart Connection: Connect to the power within yourself, within your heart with this powerful 5-minute meditation
Night Time Meditation: It goes over everything you need to focus on in order to let go, feel grateful, forgive, and manifest. It has 6 phases and is 21 minutes long. If there's one meditation I would recommend, it would be this one.
Manifesting Meditation: Some nights when I feel like focusing in on something I'm wanting to manifest in my life, I will listen to this meditation. It will help you to visualize and feel what you want as if it's already happened, and to have faith that it is now in the process of coming to you.
Financial Well-being: Sometimes, we may find ourselves in a situation where we're really worried or scared about money, or we'd like to feel better about money in general and release resistant beliefs and feelings around it.
Physical Well Being: This meditation helps to remember that physical well-being is our natural state of being and that our cells are constantly regenerating. Our minds are deeply powerful and can heal our bodies once we're able to let go of limiting beliefs.
Relationship Mediation:  This meditation will help you to shift your focus and perspective around others in your life, which in turn will manifest improved relationships even when we think it isn't possible.
End of Day Meditation: 

This meditation is for those nights when I'm very tired, or when I'm overwhelmed and just want to go to sleep. It helps me feel grateful, at ease, like I have nothing to do, and that my vibration will be resetting while I sleep.

Hard day parenting meditation: A healing meditation for a hard parenting day.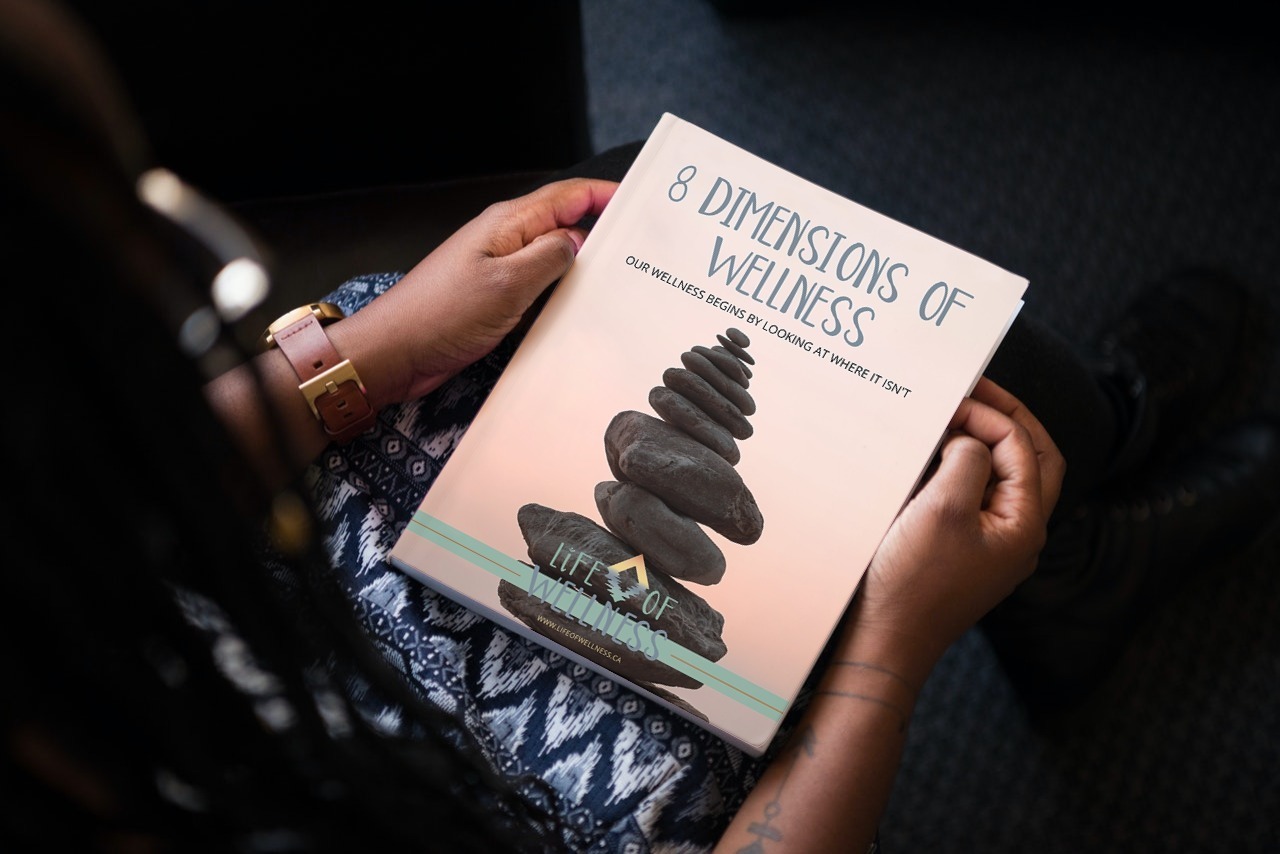 eBOOK: 8 DIMENSIONS OF WELLNESS: OUR WELLNESS BEGINS BY LOOKING WHERE IT ISN'T
Your Secret Weapon to unlocking all 8 Dimensions of Wellness
Wellness is an active process of becoming aware of and making choices toward a healthy and fulfilling life. It is more than being free from illness. It is a dynamic process of change and growth. 
With this eBook, we show you how to create all 8 Dimensions of Wellness so you can unlock your wellness, peace of mind, and live your best life.
The following meditation downloads focus on bringing awareness to the breath. The breath is a very powerful resource for mindfulness. It is something we are all familiar with, we do subconsciously all the time and it only happens in the present moment.
Doing a body scan provides the space for you to move your focus of attention around the body, being curious about your experience and observing any sensations that you become aware of.
Sitting meditations often use the breath as the central focus of the practice. At times they incorporate awareness of sounds, bodily sensations, thoughts, or feelings.
Mindful movement practices involve some form of intentional movements such as walking, yoga, tai chi, or simple stretching. The intention in the practice is often to focus on the breath and body, noticing sensations in moments of movement and moments of stillness.

The following provides a bell to indicate the end
The following provides a bell at the beginning, at intervals throughout, and at the end
These links are all free downloads, however, I ask that you please credit the original sources. Feel free to direct people here for more resources. If there is something you would like added please email me at info@lifeofwellness.ca
Free guided meditations from UCLA
Each week has a different theme, and usually includes some introductory comments, a guided meditation, some silent practice time, and closing comments. Presented by the UCLA Mindful Awareness Research Center.
UCSD Center for Mindfulness
Guided audio files for practicing Mindfulness-Based Stress Reduction (MBSR) from the UC San Diego Center for Mindfulness.
Basic meditation with Tara Brach
Free meditations that you can stream or download.
Contemplative Mind in Society
Guided practices from Mirabai Bush, the center's director, Diana Winston from UCLA's Mindfulness Awareness Research Center, and Arthur Zajonc, president of the Mind & Life Institute.
Insight Meditation Society 
Selected talks, podcasts, and audio streams, including various lengths of guided meditation.